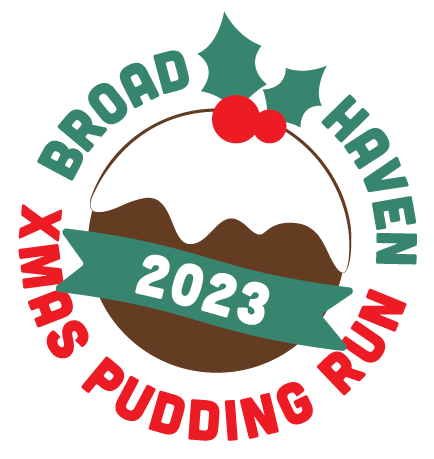 This years Broad Haven Christmas Pudding Run will take place on Sunday 10th December! For more information or to sign up, please visit www.xmaspuddingrun.co.uk or see the event facebook page at www.facebook.com/Xmaspuddingrun.
For every item sold from this webshop, a donation will be given to the organisers of the Pudding Run which will go towards their proceeds which is donated to the charities supported by this event. This years nominated charity is Green Acres Animal Rescue.
All orders for posting are sent as 1st class small parcels with Royal Mail, which they aim to deliver in 1 to 2 business days (Monday to Saturday). For largers orders, we may use a courier service.
If you would like to collect your order, please select the 'in-store collection' tickbox in the checkout section and we will call you when your item is ready.
All items are printed and/or embroidered to order. We do not hold stock in store.
Please note we need a minimum of two weeks turnaround time to print/embroider orders. Please keep this in mind if you are ordering items which you'd like to wear to the event. If possible, please place your orders by Sunday 26th November at the latest. Any orders after this date, we will do our best but can't guarantee we'll have it ready in time.